Alison Cromie
Short Bio 1
Alison Cromie is a singer-songwriter from Farmington who enjoys making music and bringing smiles to the faces of those around her.  Although she has been musically inclined since childhood, it wasn't until 2016 that she started writing music for kids, which has become the most fulfilling part of her career. You can catch Alison at local coffee shops, summer events, and even on The Boink Show!
Short Bio 2
Alison Cromie is a singer-songwriter from Farmington Mn who has dabbled in many music styles including Folk, Classical, and, more recently, Kids Music. She is a child at heart loves making kids laugh. Her songs are silly and sweet and are sure to make children (and their grownups), sing, dance, and laugh along.
Autobiography
For as long as I can remember, I always loved to sing. But for a long time I didn't think I was very good. In high school, I wanted so badly to be a part of the plays and musicals, but always left the audition feeling like it would never happen. Then, the summer before my junior year of high school, a friend of mine gave me a tape (yes, a tape), of the musical Jekyll & Hyde. I immediately fell in love with it and started singing along with it. It was the version with Anthony Warlow and Linda Eder. I immediately connected with Linda's voice and started singing along with her on all of her songs. Through this, I strengthened my voice, until I had a nice mix of belt and head voice, rather than the very uncontrolled head voice I had previously been singing with. Just singing along with her, and trying so hard to get the notes and tone just right really paid off. Suddenly, my confidence rose, and I auditioned again. This time, I got a "Wow Alison, you really CAN sing". I had belted out Shadow Lands from The Lion King (musical) and nailed it. Singing in the car, and a few voice lessons had paid off.
In college, I got into my first musical, Into the Woods, took voice lessons, and joined Women's Chorale. I started singing with the Jazz band on occasion and even put together a senior music recital.
After college, I got more into classical music and focused on early opera singing music by Caccini and Monteverdi. Once kids came into the equation, most of my music was set aside. I had been singing with vocal groups and just no longer had the time for it.
In early 2015 I decided I really wanted to get back into singing and performing. Except this time, my love for folk and Americana made me go out and buy an acoustic guitar. I already knew a few chords from learning classical guitar many years prior, and soon I had a book full of music to sing and play. Fast forward a year and suddenly I found myself writing music of my own. Where it goes from here is anyone's guess, but in the meantime, I'm looking forward to getting out in front of an audience and singing my heart out.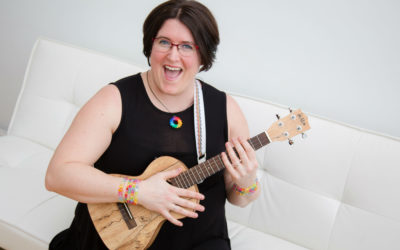 Known for making kids giggle, busy Twin Cities singer/songwriter Alison Cromie releases her much-anticipated debut album To experience local singer/songwriter Alison Cromie perform for a group of kids is much like watching a favorite aunt whose silly, child-like joy...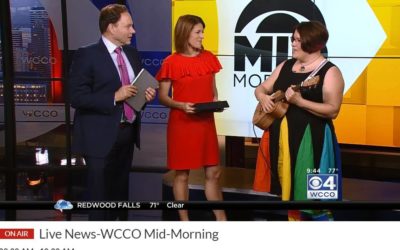 I was invited to perform on the WCCO Mid-Morning show a few weeks ago! Watch the segment and then go pick up a copy of my album, Music for Everyone Under The Sun. Transcription: Heather Brown: Singing since she was 15 years old Alison Cromie released recently...
Alison is quite possibly one of the best singers I have heard. She has demonstrated the ability to sing multiple styles of music from opera to classical to folk. It is a pleasure to hear her perform.
Michael Heck
If you are interested in booking information, drop me a line and I'll get back to you as soon as I can!